Given the circumstances, I haven't necessarily been in the mood to plaster a smile on my face and take pictures of my outfit today, so I decided to post a past outfit. I've been pushing my laptop away from me because of how overwhelmed with emotion I've been having to deal with lately. However, I decided to update my blog rather than completely abandon it for the sake of those who read my blog.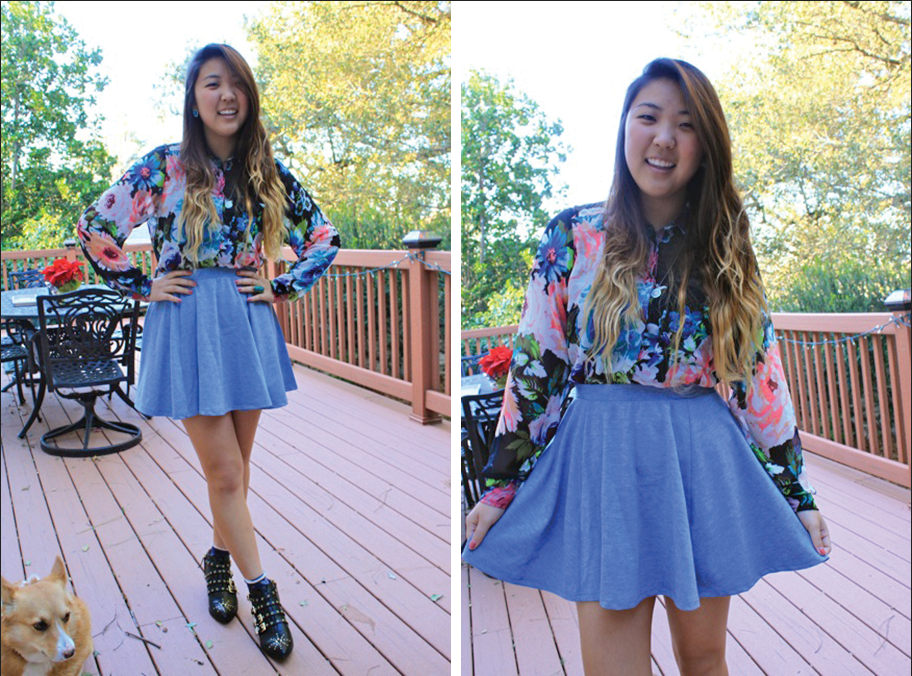 Wearing: Zara Ankle boots, H&M collared shirt, Cotton On skirt, F21 ring and earrings

, Gifted Necklace, UO socks

Sorry for not updating my blog in such a long time. I tend to be incredibly inconsistent with my posts but lately, it's just been really difficult for me to connect with any sort of social media given the unfortunate circumstances my school has been facing due to a tragic loss of a beloved student. I normally dislike posting any negativity on my blog but I just felt it was wrong to simply brush off the issue and return to some form of normalcy like some of my teachers have done. It has been an overwhelmingly difficult time for me and for hundreds of students at school but all we can do now is stay strong as a community. Even smiling at others and creating stronger relationships with those around us makes a tremendous difference.